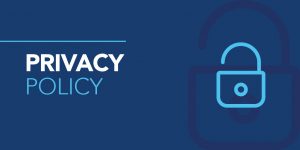 This Privacy Policy describes how menlookz.com collects, uses, and shares information about you when you visit our website or make a purchase from our online store.
Information We Collect
We collect personal information that you provide to us, such as your name, email address, shipping address, and payment information. We may also collect information about your device and browsing activity on our website, such as your IP address and the pages you visit.
Use of Information
We use the personal information we collect to process orders, ship products, and communicate with you about your orders. We may also use your personal information to send you promotional emails and newsletters, or to improve our website and services.
Sharing of Information
We may share your personal information with third-party service providers, such as payment processors and shipping providers, to fulfill your orders. We may also share your personal information if required by law or in connection with a legal proceeding.
Cookies
We use cookies and similar technologies to collect information about your browsing activity on our website, such as the pages you visit and the items you add to your cart. You can control the use of cookies through your web browser settings.
Data Security
We take reasonable measures to protect your personal information from unauthorized access, disclosure, and misuse. However, no method of transmission over the internet or electronic storage is 100% secure.
Data Retention
We retain your personal information for as long as necessary to fulfill the purposes for which it was collected, or as required by law.
User Rights
You have the right to access, correct, or delete your personal information. You may also have the right to object to or restrict the processing of your personal information, or to request a copy of your personal information in a machine-readable format.
Opt-Out
You may opt-out of receiving promotional emails or newsletters by following the instructions in the email. Please note that you may still receive transactional emails related to your orders.
Changes to the Policy
We may update this Privacy Policy from time to time. We will notify you of any material changes by posting the new policy on our website.
Contact Us
If you have any questions or concerns about this Privacy Policy, please contact us at ervice@menlookz.com